Why Join CLN?
The Construction Leadership Network membership is comprised of contractors across the United States and Canada. Our members perform design and construction services for diverse markets including higher education, healthcare, industrial, pharmaceutical, hospitality, retail, K-12 school systems, local and state government, and a variety of private companies.
CLN is comprised of General Contractors, Construction Managers, Design-Build Contractors, HVAC Contractors, MEP Contractors, Specialty Contractors, and Industry Specialists.
HICAPS Vice President Peyton Fairbank on the benefits of CLN membership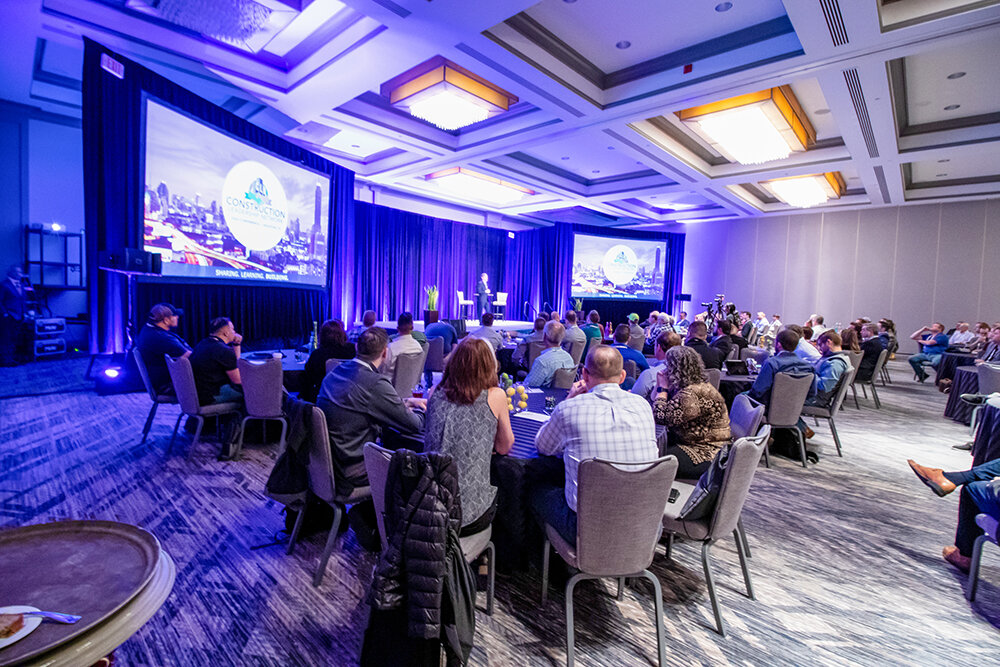 Through CLN's e-Forum, e-Docs, peer groups, and dynamic conferences, we create an environment that provides endless opportunities to acquire proven tools to improve both company and personal performance. In the constantly changing construction industry, it is critical for companies to stay informed of the latest industry news, trends, techniques, and tools to help them successfully manage their projects.
As a CLN member, you will find yourself in a group of individuals who have similar goals, challenges, and responsibilities. Share and lean best practices, advance your career, or find a key company to partner with. We want to help you be the best you can be!
Member Benefits Include:
Online access to the Member Directory
Online access to the Company Directory
Online access to the e-Docs Resource Library
Online access to the e-Forum
The ability to post announcements, ask questions, and collaborate online
Discounted conference fees
Access to the best and the brightest in the industry
Rossi Builders President Craig Rossi on leveraging his CLN community connections
Membership Types
Enterprise Membership – Designed to provide unlimited personnel accessibility
Benefits
$1,499 for a 1 year membership
Access for unlimited company members
Access to CLN online community including:

Company and member directory
Access to Forum to collaborate with other members
Access to Document library

Access to virtual peer group(s)
Discounted sponsorship opportunities
Discounted rates to conferences ($400 below non-member rates)
Company Membership – Designed for 6 company members
Benefits
$999 for a 1 year membership
Access for 6 company members
Access to CLN online community including:

Company and member directory
Access to Forum to collaborate with other members
Access to Document library

Access to virtual peer group(s)
Discounted sponsorship opportunities
Discounted rates to conferences ($400 below non-member rates)
Associate Members – Designed for partners that support the construction industry
Benefits
$899 for a 1 year membership
Access for 6 company members
Access to CLN online community including:

Company and member directory
Access to Forum to collaborate with other members
Access to Document library

Access to virtual peer group(s)
Discounted sponsorship opportunities
Discounted rates to conferences ($400 below non-member rates)
Individual Membership – Designed for individual construction professionals
Benefits
$399 for a 1 year membership
Access for 1 member
Access to CLN online community including:

Company and member directory
Access to Forum to collaborate with other members
Access to Document library

Access to virtual peer group(s)
Discounted rates to conferences ($400 below non-member rates)
Join North America's Most Powerful Construction Network