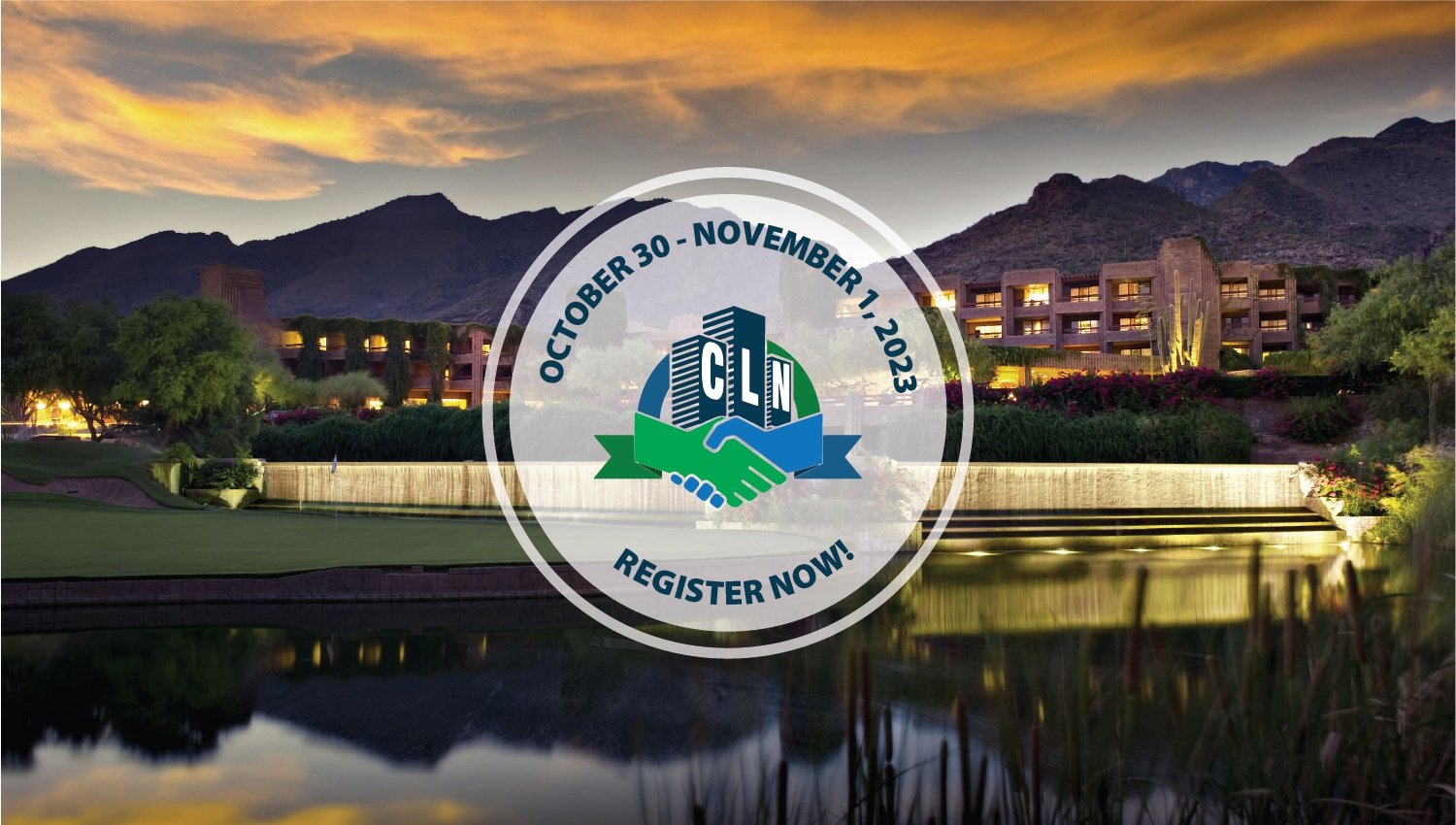 Get ready to Share, Learn, and Build at the 2023 Construction Leadership Network Conference, October 30 – November 1, in Tucson, Arizona. Registration is now open!
CLN 2023 will focus on "Building Resilience: Navigating Challenges in the Industry." The construction industry currently faces a number of threats and challenges, including labor shortages, talent acquisition and retention, continued material delays, company profitability erosion, and employee mental health. We'll tackle these issues head-on through expert-led interactive focus group discussions, thought-provoking keynote speakers, and specialized peer groups, providing you the tools to build your business's resilience for whatever lies ahead.
Conference attendees will experience:
An opening keynote delivered by BridgeWorks, an organization dedicated to helping organizations retain and engage each generation of talent.
Focus groups discussing relevant, trending topics like:

Contract Management Best Practices
Developing True Collaboration: Building & Sustaining Great Teams
Lean Strategies for Company Efficiencies
Determining Your Technology Needs & Ensuring a Successful Implementation & Beyond!
Identifying Performance Metrics That Will Help You Win More Work
Engaging Your Team to Participate in Business Development
And more!

General sessions addressing current and future industry challenges, including:

Building the Future: Harnessing Technology in Construction — What to Think About AI?
The Economy — What Does the Next 5 Years in Construction Look Like?
Total Human Health

Peer groups for everyone:

Executive Leadership
Project Management
Business Development & Marketing
Field Operations
Finance & Administration
REGISTRATION INFO
Conference registration is live! Your ticket includes three days of impactful programming, networking, receptions, and meals with like-minded construction professionals. 
Register by August 31 to receive our early bird discount!
Members $1,495 when you register by August 31 | $1,595 after August 31
Non-Members $1,695 when you register by August 31 | $1,795 after August 31
Member group discounts are available, as well as a meal/social add-on for guests of registered attendees.
Accommodations: This year's conference will be held at the remarkable Loews Ventana Canyon Resort in Tucson, Arizona. Famous for its dramatic beauty and mountains, Tucson is blessed with more than 350 days of sunshine a year. It is a haven for hikers, rock climbers, and history buffs, with an abundance of historic and cultural attractions.
Click here for all the details on the 2023 CLN Conference, and to register.
SPONSORSHIP OPPORTUNITIES
Reach a captive audience of attendees who are actively looking to grow and enhance their businesses. Owners, executive management, and construction operations personnel represent more than 88% of conference attendees, and our growing membership represents over 30 US states and 4 Canadian provinces. Combining your personal networking efforts with one of our sponsorship packages ensures that your brand will leave a lasting impression on your target audience. Sponsorship opportunities start at just $1,000 — click here to learn more.
BETTER TOGETHER
Construction Leadership Network was founded on the idea that we're better when we're together, which is why we're so excited to bring together professionals from all levels and sectors of the construction industry at our annual conference. Don't miss this opportunity to tackle your greatest challenges, build lasting relationships, and renew the energy and focus you need to advance professionally. Secure your spot today!